Father's Day Gifts!
Looking for an awesome Father's Day gift that doesn't break the bank but will mean a lot to your dad?
😍
Saving a little bit of money with everything you do adds up in the long run and really helps you experience Rich Living, Less Spending!
🤑
TIPS below:
Get a free photo book from Shutterfly by clicking here!
Save even more money by using ebates to get cash back on almost ANYTHING when you shop online! Click here to get a $10 gift card with your first purchase:
If you are feeling a little more generous, Sandals is having a Father's Day sale now! 5 Star dads deserve 5 star vacations! Use code FATHERS17 and get up to 65% off and $1000 instant booking bonus. Free gift for dad included for bookings made June 17-20th!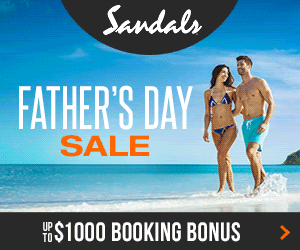 Previous Giveaways:
Wine Tasting for Less!
Not that you need an excuse to drink wine, but if you want an excuse, we found one!
Here at Rich Living, Less Spending, we want to make sure our clients have the most fun for the least amount of money! For that reason, we are raffling off complimentary tickets to the Scottsdale/Phoenix Wicked Wine Run! This is a unique experience that helps you to get your drink on while exercising… well… sort of… There are multiple options available to each participant. You can opt for the 5K with a celebratory wine finish if you are more into the exercise than the wine, the 1K Tasting Walk if you are more into the wine than the exercise, or both for the ultimate experience!! After the run, there is an after party with food trucks, live music, and, of course, more wine!
The winning tickets can be applied to any combination of the walk/run/both!
Ok, so what do you need to do to win these tickets?
Simply email RichLivingLessSpending@gmail.com with the subject line "Scottsdale/Phoenix Wicked Wine Run Entry" for your chance to win a pair of tickets to the Scottsdale/Phoenix Wicked Wine Run on May 20, 2017 at WestWorld of Scottsdale!
If you want to skip the raffle and purchase tickets, enter the promo code RLLS for 25% off your purchase!
*Winners will be selected randomly and notified by email. Winners have 48 hours to claim their prize. One entry per person. Must be 21 or older to participate.
Country Splash Giveaway!
If you love country music, BBQ, and water slides, then you will love Country Splash on Sunday, April 30! This fun event combines pretty much everything that I love into one place, Big Surf Waterpark!
Click here for your chance to win free tickets and back stage passes!
If you don't win, then Rich Living, Less Spending is happy to offer our followers $10 off General Admission or VIP Tickets!! Simply enter the code "RLLS" when you are purchasing your tickets. To purchase tickets, click here 🙂
The discount code ends April 28, 2017 at 11:59 MST!
Check out our Facebook and Instagram!